How to clean a Boucle Sofa
Since Kim Kardashian broke the internet with her furniture and cars covered in a particular fabric, netizens have been trying to decode what might be so special about this furry, soft, snuggly-looking fabric. Boucle sofas are undoubtedly trendy these days and have made a banging comeback decades later. It has an alluring look, and the cozy fabric is known to be super adaptable, luxurious, and versatile.

While specific beauty standards require some maintenance, keeping these beauties clean is necessary to maintain their appearance. Here are some steps to ensure your sofa remains as enchanting as it's supposed.
Step 1 - Vacuuming your way
What do we do when we decide to pull up our socks and spring clean? We first vacuum our surroundings. Similarly, vacuuming your sofa with an upholstery attachment will rid it of dust and dirt from the surface to the bottom. Be sure to change your position every 5-10 seconds to get all the remnants in hiding, and use a small attachment to do so, as it's easier to clean that way.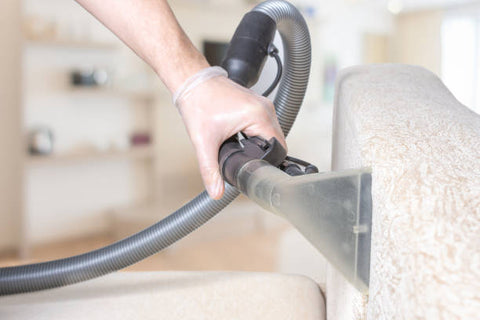 Step 2 - Brushing the Boucle
Boucle is made of curls and loops, so a soft-bristled brush is required to brush the fabric. Without it, the fabric will start to Fray, ruining its aesthetic and making it essential. While it's not recommended to brush your Boucle regularly, considering over-cleaning damages the fabric, be sure to brush it as gently as possible to extend its longevity whenever you decide to brush it.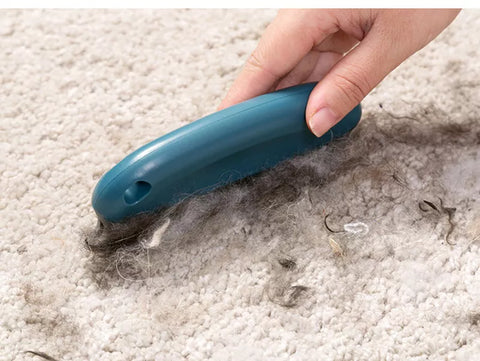 Step 3 - A water-based cleaner to be rescue
After all the slow vacuuming and gentle brushing, this step calls for when the tough stains won't budge. Using this DIY home trick, you can clean your sofa using a mixture of detergent or dish soap in small quantities. Use a clean, dry cloth and start rubbing along the fabric stains. If this does not work, pull your big guns out by gently removing a cleaning solvent and rubbing the stains. Remember, too much water and harsh chemicals are the arch nemesis for this fabric; hence try to use less water and mild solvents to keep your furniture clean.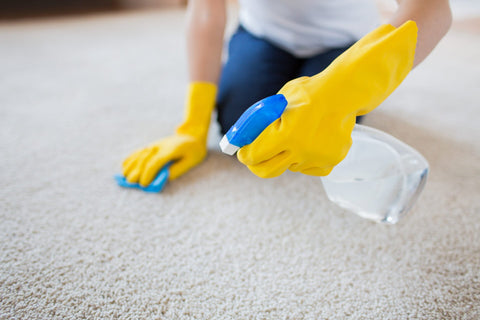 Step 4 - The final seal; drying the fabric
While there are several reasons to adore this fabric, one inconvenience is that it takes its own sweet time to dry. Once you're done washing the fabric, make sure you know it has completely dried before you put it to use again. Be sure not to soak the fabric too long to avoid shrinking, and always use less water, just enough to dampen the fabric. You can then proceed to hang it or place it on the ground with a towel underneath it until it dries for use.


A Boucle Sofa has a beautiful personality, and every seasoned host knows that a room made for entertaining starts with good sofas. Though expensive, the pros beat the cons making this a product worth buying. While cleaning can be challenging, the steps mentioned above should help keep your sofa as timeless as you want it to be, making your space a visual motif.